Mass Schedule
Monday – Friday Rosary 7:15 a.m.
Mass 7:45 a.m.
Saturday Evening Vigil 5:00 p.m.
Sunday 8:00, 9:30 & 11:00 a.m.
314 Marine Avenue
Balboa Island, CA 92662-1206
United States
CHAPEL OFFICE LOCATED AT:
Our Lady of Mt. Carmel Parish
1441 W Balboa Blvd.
Newport Beach, CA 92661
Phone : 949-673-3801
Secretary: Joanne Shaw
In addition to Mass times, the Chapel is open to visitors Saturdays 9 am to 5 pm. For assistance please call or email the Chapel office.
BAPTISM, RECONCILIATION, WEDDING OR FUNERAL
Call or email the Chapel Office for arrangements.
PERPETUAL ADORATION
Wednesday, June 14, 2023
8:15 a.m. to 3:45 p.m.
Reconciliation available 8:30 a.m. to 3:15 p.m.
OUR LOCATION
St. John Vianney Chapel
314 Marine Ave, Balboa Island, CA 92662
About Saint John Vianney CHapel
Orange Catholic Foundation
The Orange Catholic Foundation is a 501 (c)(3) charitable corporation that exists to serve the Catholic community of Orange County. As a foundation for Catholics, we assist families and individuals to leave a legacy uniquely aligned with their Catholic values and beliefs.
National Catholic Register
Our mission is to provide a perspective on the news of the day as seen through the eyes of the Magisterium. We assist Catholics in engaging the culture with confidence in the saving and sanctifying Gospel of Jesus Christ.
Deacon Patrick and two Altar Servers preparing for Mass at St. John Vianney Chapel
Jean-Baptiste-Marie Vianney, known as John in English, was born May 8, 1786 in Dardilly, France and was baptized the same day. He was the fourth of six children born to Matthieu and Marie Vianney.
John was raised in a Catholic home and the family often helped the poor and housed St. Benedict Joseph Labre when he made his pilgrimage to Rome.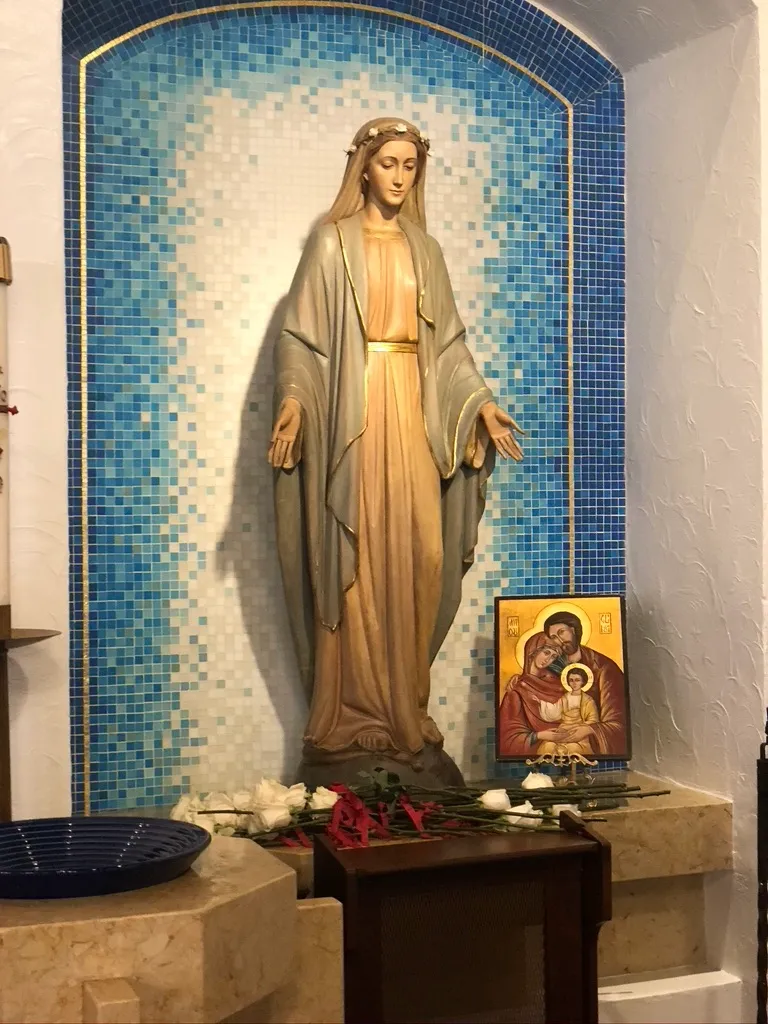 Blessed Mother Side Altar, St. John Vianney Chapel
Saint John Vianney Chapel Registration Form